Your Trusted Local Cleaner - Client Testimonials
Mr S Ginn - Great Braxted - April 2019
"Great service, lesson learnt dont use the £40 special cleaners!!! Thoroughly recommended and I am really fussy!!"
Mrs Bailey - Colchester - March 2019
"Chris was very professional, he explained the process and all the products he was using. Very thorough, quality service, would definitely recommend."
Mr & Mrs Levett - Tiptree - April 2019
"We've had Powerdean to clean carpets, upholstery and a special floor in our wet room. They are always very thorough and professional and do the most superb job. Very impressed and would recommend them to anyone."
Miss Newcombe - Colchester - February 2019
"I'm so glad I was recommended Chris, we had another company come and clean our carpets and an arm chair but they were drenched and still sopping wet a day later. They didn't look any cleaner and the chair started to smell badly. Chris was a bit more expensive than the other company but it was well worth the extra, he got rid of the smell, cleaned and dried everything so we could use it almost straight away and was very professional about everything. He was honest, very friendly and I can't recommend his services enough. He's coming back to clean and seal our tiled floor in a few weeks."
Mrs Karaolis - Coggeshall - February 2019
"I would recommend Chris to anyone needing their carpets cleaned, he was very responsive and fitted us in at short notice for a quote and then gave us lots of useful advice along with the quote. He was really flexible working around our house move, and overall very friendly and professional. And the carpets look great! We will definitely use Chris and Powerdean again for our hard floors and to maintain the carpets in future."
Mrs Page - Maldon - December 2018
"Fantastic job, so happy with the our carpet and sofas. Such a hard worker and really committed to getting the very best results for us. Unbeatable customer service. Many Thanks."
Mrs Bristow - Feering - November 2018
"2nd time I have had my carpets cleaned by Chris and he has done another cracking job! I have 3 of the grubbiest kids and 2 cats and it looked horrible but once Chris has been round and worked his socks off it's like new again! Even removed Babybel wax from various (many various) spots. Amazing job!"
Mrs O'Brien - Tiptree - June 2018
"Received a fantastic service today. Our carpets unfortunately had oil trodden into them. Chris provided a brilliant, knowledgeable and quality service. Our carpets look amazing now, thank you so much for a prompt and efficient service. Would highly recommend this brilliant company!"
Mr Nicola - Tiptree - February 2018
"Excellent service from quote to finish product. Highly recommended it's given our carpet a new lease of life. Thank you very much."
Mr Constable - Colchester - July 2017
"Great job on the front seats and footwells on my car. Came up good as new."
Mrs Howie-Farran - December 2017
"Great service I would highly recommend."
Mrs Kingshott - Uckfield - August 2017
"Professional and friendly service. We are very impressed with the huge difference this cleaning process made to our carpets. No hesitation in recommending them."
Mrs McVelia - Tiptree - July 2017
"Thank you so much for a fantastic job! My car upholstery and carpets have never looked so clean. Looking forward to seeing my house carpets looking as amazing. One very happy customer."
Mrs Cramphorn - Chelmsford - May 2017
"Excellent professional service from start to finish. Having moved into a new house the carpets were in need of a good deep clean. The results are amazing and I really didn't think they would come up as well as they have. Powerdean are true perfectionists and I can't recommend them highly enough."
Mrs V Lockett - Aldham - April 2017
"As much as I hate to admit my carpet was in a dreadful state, 2 cats, 2 dogs, a lot of spillages and marks that I thought would never come out. Was recommend to Chris and 2 hours later the carpet looks brand new. Excellent job, very professional service would recommend Chris to anyone." 
Miss Hughes - Horley - June 2017
"We had our carpets cleaned by Powerdean they were very professional and thorough. We'd got pink paint on our carpet which I didn't think they would be able to get out but now I cant even see where the paint was. Very impressed! We brought some of their spot cleaner for ourselves. It's amazing! Vimto, squash and felt pen have come out of our daughters bedroom carpet using it. Highly recommend to everyone. Thank you Powerdean!"
Mrs Hughes - Hatfield Peverel - July 2017
"Chris came to clean my mum's carpets, both her and I were impressed with his professional manner, he gave great carpet care advice and the final result after the clean was amazing. Will use again and will recommend to anyone needing their carpets cleaned and cared for."
Mrs Heron - Great Totham - July 2017
"Reliable, accommodating, efficient and trustworthy. Would highly recommend."
Mrs Foster - Colchester - July 2017
"Thank you...an absolute treat to come home to a beautifully clean house. Highly recommend this hardworking team."
Mrs Waite - Tiptree - March 2017
"Powerdean are a really thorough and reliable group of very hard workers who will clean to your specifications and needs. They have been cleaning for me for over a year now and I'm very happy with their work. I highly recommend them."
Mrs Spencer - Kelvedon - April 2017
"Wow! Jayne and team really go the extra mile to do an exceptional job.
A thorough deep clean of my parents bungalow done at short notice and with care and conscientious attention to detail. Thank you I can't recommend Powerdean enough!"
Mrs Bundy - Hatfield Peverel - March 2017
"I love coming home to a Powerdean house now every week; wouldn't have it any other way. 100% recommended. More time for busy family fun on the weekends!"
Mr Bedford - Tiptree - August 2016
"Jan and myself use the Powerdean team whilst we are renting a property in Tiptree, waiting to complete our own self-build. They are extremely reliable, do a very thorough job and are completely trustworthy. We both highly recommend."
Mrs Baker - Witham - October 2016
"Excellent cleaning service. We have weekly cleans by Powerdean Cleaning and have used them for deep clean following building work. All their cleans are to an exceptionally high standard. They are very flexible and thorough in their work. They even take time to make the beds despite having to contend with lots of teddy bears on the kids beds-the teddies sometimes get up to mischief when Powerdean Cleaning have been!! I would highly recommend these lovely ladies." 
Mrs Cobbe - Chelmsford - February 2017
"Absolutely fantastic cleaning company. The team clean the house to the highest possible standard. They are incredibly trustworthy and professional. I highly recommend them."
Mr Small - Sible Hedingham - October 2016
"Just to thank you for your highly efficient and professional inventory checks on our properties. I was also impressed with your knowledge and expertise on the lettings market generally and will definitely recommend Powerdean in future." 
Mrs Crawford - Tiptree - March 2016
"Polite, professional and extremely detailed report that was emailed to me the same day. Outstanding service, will definitely use Powerdean Inventories again."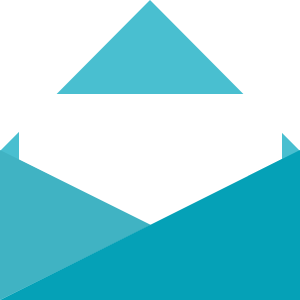 Leave a testimonial
We'd love to hear what you think of our services!